*This article includes FREE meal-planning printables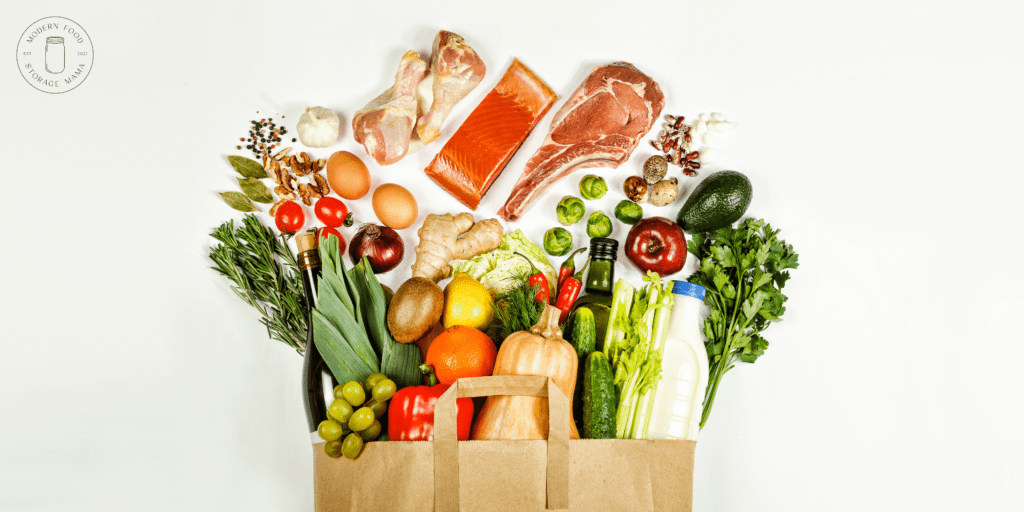 Are you feeling overwhelmed by grocery shopping and cooking? Preparing meals for ourselves and our families is a big task.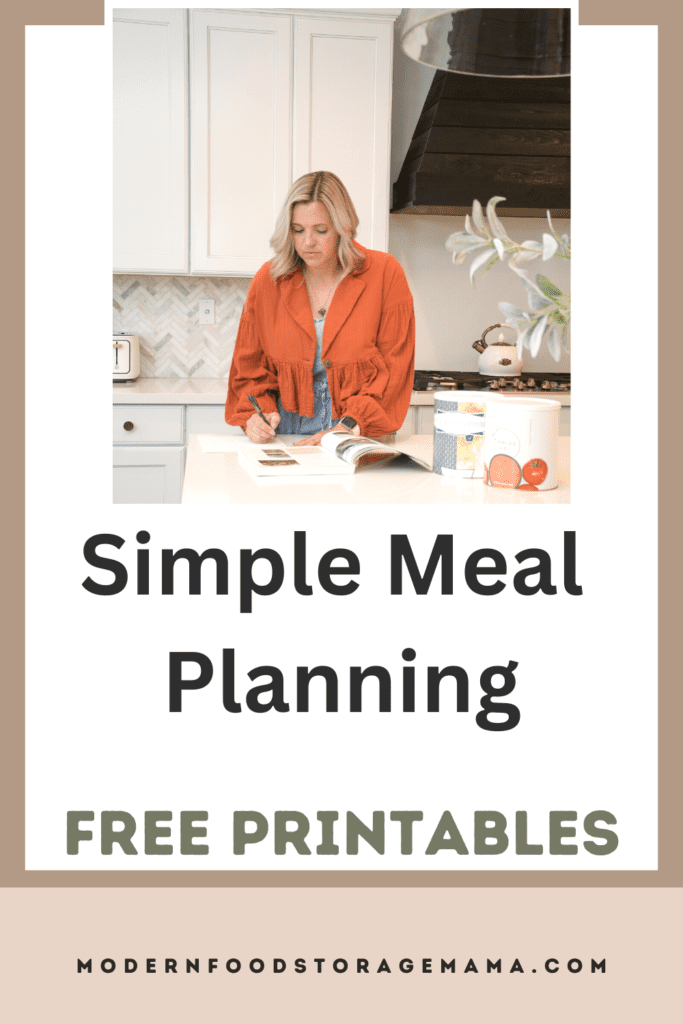 As a mom of five, I have spent the past two decades juggling a busy schedule while also trying to feed my family nutritious meals. Along the way, I have picked up some practical tips and tricks for simplifying meals.
This article (& the free included printables) will be a helpful resource as you develop the best methods for YOU and your family.
I am excited to share my tips with you but remember that what works for my family might not work perfectly for you. I suggest implementing the aspects that resonate with you, and if some of what I share isn't for you, that is ok!
Let's dig deeper into why meal planning is such a valuable tool!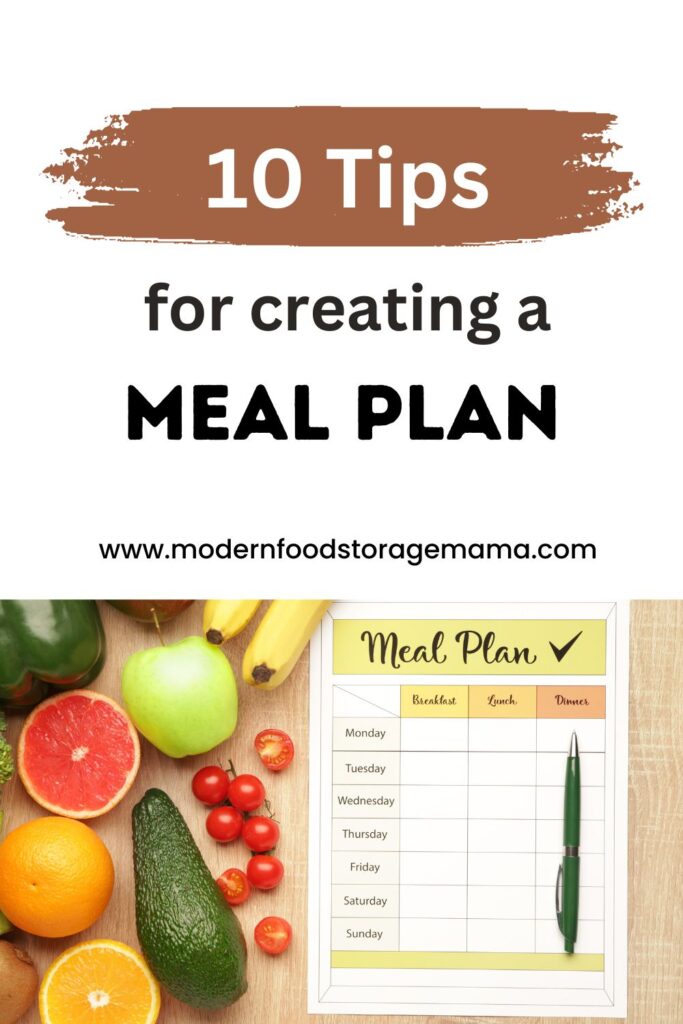 10 Tips For Creating a Meal Plan
Before going to the grocery store, quickly inventory the items in your fridge, freezer, and pantry. I recommend using these ingredients as the foundation of your meals.
Start by brainstorming breakfast, lunch, dinner, and snack ideas using the food you already have.
When considering meal ideas, plan your meals around a protein source such as chicken, fish, meat, eggs, or vegetarian options.
After selecting your protein, choose the sides complimenting your dishes. Add fruits, vegetables, and healthy fats, such as avocado, to balance your meals nutritionally.
Before going grocery shopping, take some time to research recipes that you want to incorporate into your meal plan. Remember to add the necessary ingredients to your grocery shopping list.
When planning your meals, decide how many days or weeks you want to plan for at one time. Do you want to plan for just a few days or a week at a time?
Consider your schedule and plan quick and easy meals for busy days.
Look for recipes with similar ingredients to help reduce food waste and save money. Or you could cook the same meal using the same ingredients more than once.
Consider setting aside time to pre-cook some or all of your meals. Meal prepping will save you time in the long run.
Write out a meal plan and a grocery shopping list. Bring the shopping list with you when you go grocery shopping to ensure that you buy all of the foods you need.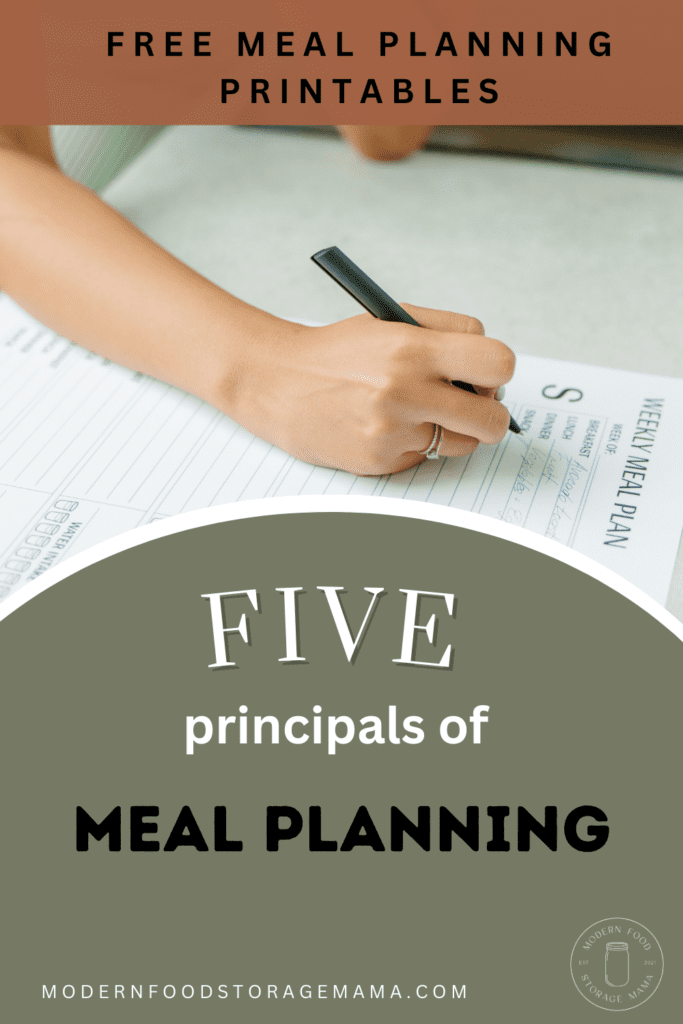 What are Five Principles of Meal Planning?
Here are five fundamental principles to consider when making your meal plan.
Variety: incorporate a variety of foods into your meal plans. Include foods from different food groups to ensure that you are getting adequate nutrients.
Balance: focus on getting enough protein and eating nutrient-rich carbs and healthy fats.
Portion size: Keep portion sizes in mind to avoid under or over-eating. It is essential to meet your daily caloric needs.
Convenience: Choose foods that are easy to prepare, and that can be made in advance if you have the time. Preparing easy meals will reduce the stress that meal preparation can cause.
Flexibility: Allow for flexibility in your meal plan; sometimes, you might have to change what you eat on specific days.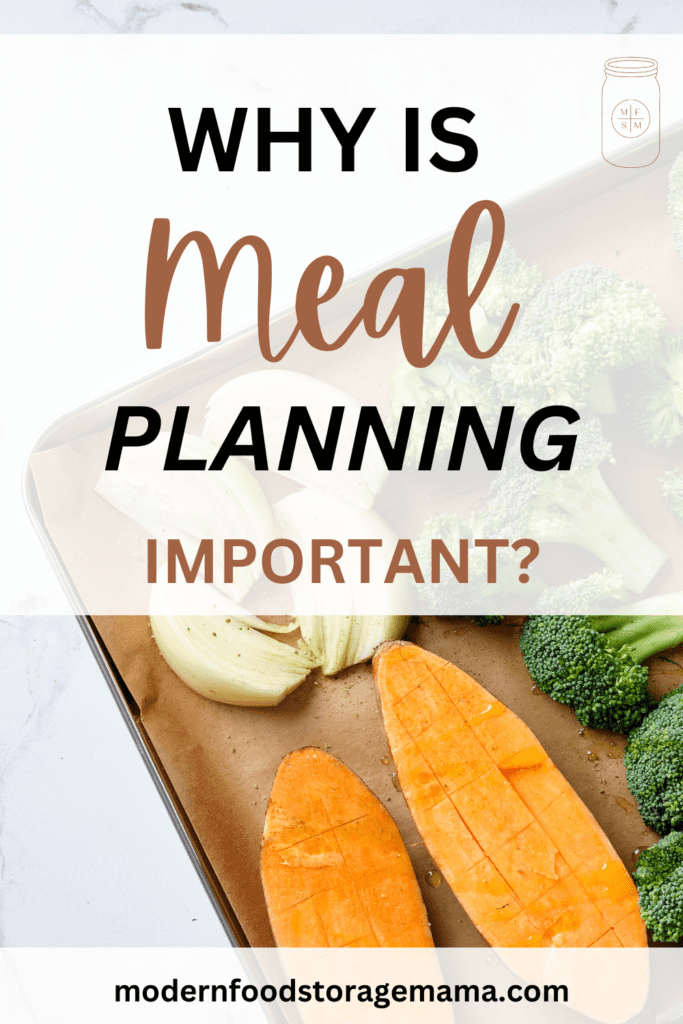 Why Is Meal Planning Important?
Saves money: When you plan your meals, you can buy your ingredients in bulk, take advantage of sales, and avoid impulse purchases at the grocery store.
Saves time: By planning your meals ahead of time, you will spend less time stressing about what to cook each day, leaving more time for other things.
Promotes healthy eating: Meal planning helps you look at the foods you plan to eat and create a balanced meal plan. Eating nutritious foods will help you to live a healthier life.
Reduces food waste: Planning your meals helps you to use ingredients more effectively and avoid buying foods that will go to waste.
Meal planning is a great way to save time and money!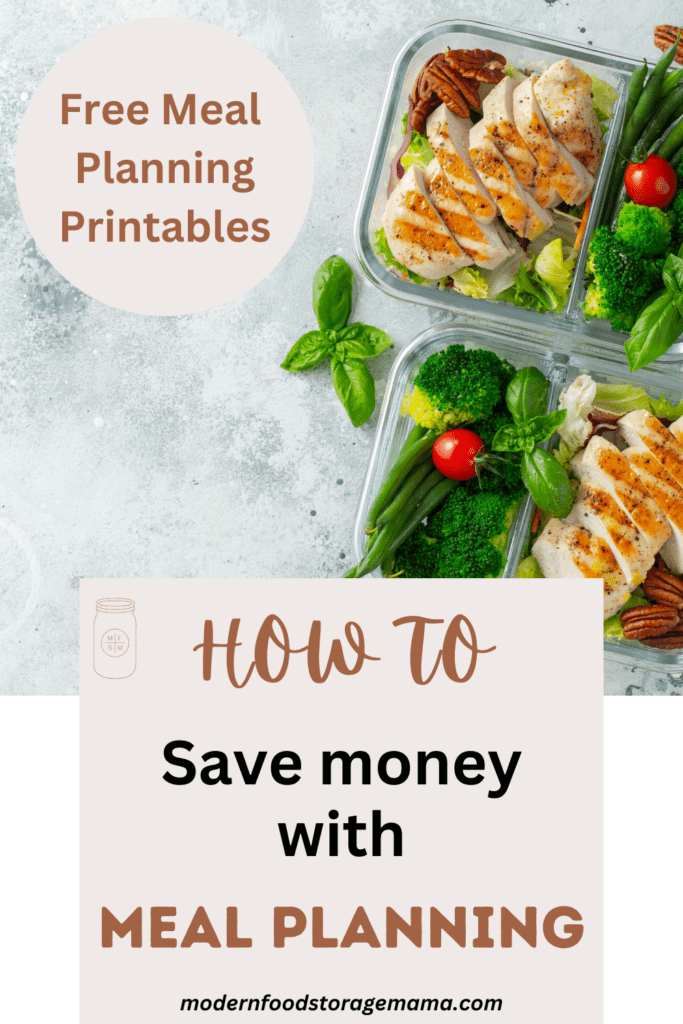 Incorporating simple meals into your routine can improve your health and save your sanity at meal times. Maintaining a balanced diet can be challenging when we are busy. I can't tell you how many nights I run from one kids' activity to another. It is not uncommon for our family to have to bring dinner on the road with us. Some nights are bananas at our house.
In today's face paced world, many of us lead busy lives, and meal planning might be the last thing we feel like doing.
To help you with your goals, I have created a FREE meal planning printable for you; you can download the printable HERE!
Cooking is more exciting when you have fun kitchen gadgets and tools, HERE is a list of some of my favorite kitchen finds!
YOU GOT THIS FRIEND!
I can promise you from years of experience that meal planning will make meal times so much easier no matter how busy you are. Planning and keeping your meals simple can reduce stress on those chaotic days.
When you don't have a plan, you end up overspending at the grocery store and eating out more. I am always shocked by how much money it costs to take my family out to eat or how quickly the food costs add up when I don't plan.
On this blog, I also teach tools to help you stockpile food and create an emergency food storage supply that will help your family endure crises such as natural disasters, financial hardships, or other emergencies.
LET'S CHAT!
I would love to hear about your experience implementing these strategies!
You can contact me via Instagram @foodstoragemama.
I am very passionate about meal planning and food storage because of my experience of relying on our food storage stockpile while facing a financial crisis. You can read more about my story HERE.
I am thrilled to have you here on modernfoodstoragemama.com! I hope you find my website to be a valuable resource.
xoxo,
Brittany