*This article includes free printables to assist you in inventorying your food!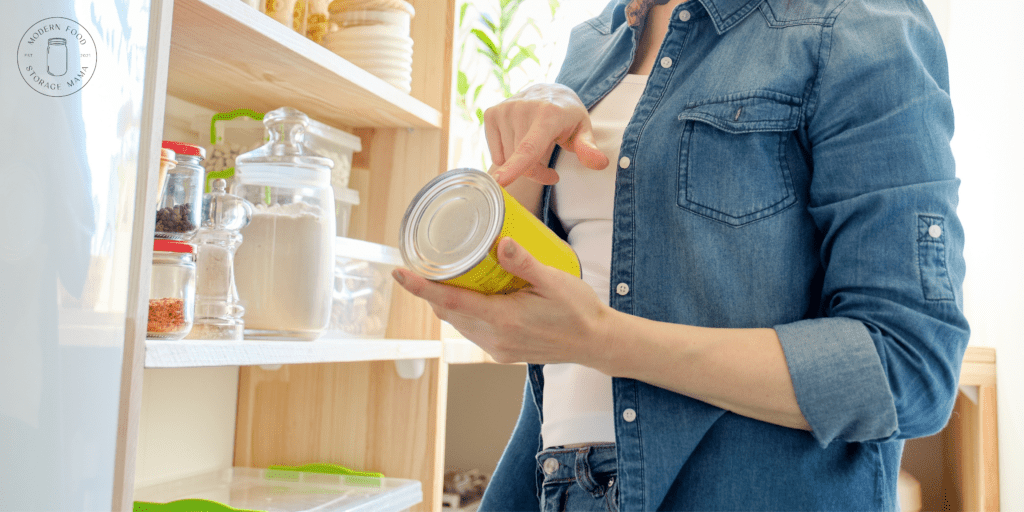 Why is it important to inventory your food?
Inventorying your food supply is essential in building your food storage stockpile and preparing for emergencies. Keeping an inventory of your food can help you avoid buying foods you already have. Taking a regular stock will also help you save money, reduce food waste, and plan your meals.
Organizing all the food in your kitchen and storage can be daunting. It may initially feel overwhelming, but I promise it is worth it. Have no fear; I am here to walk you through this process step-by-step.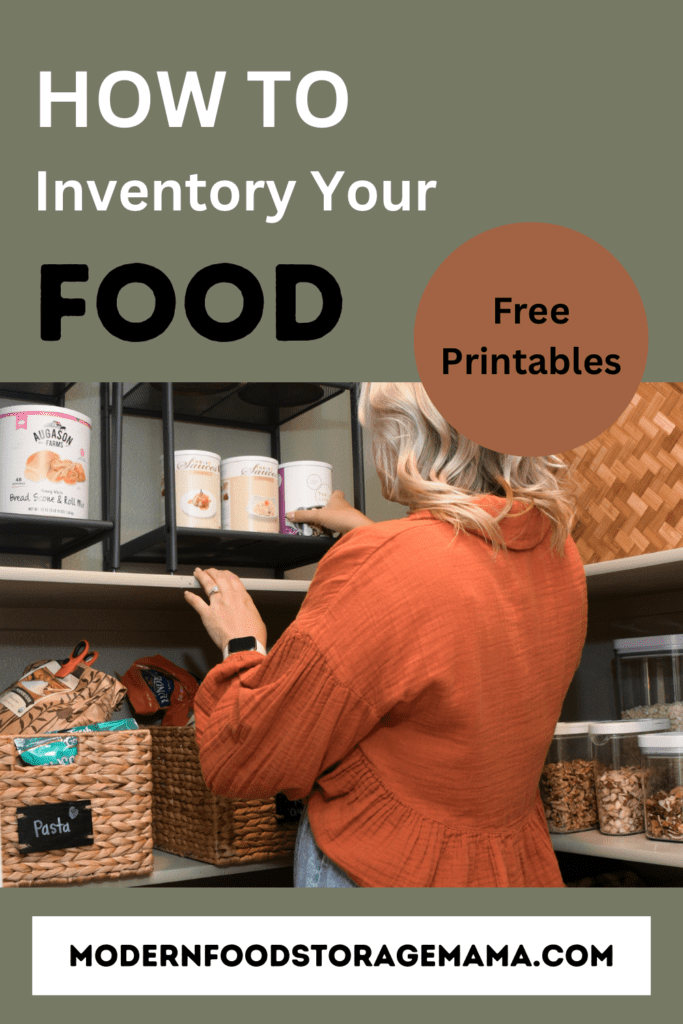 Do You Know That You Already Have Food Storage?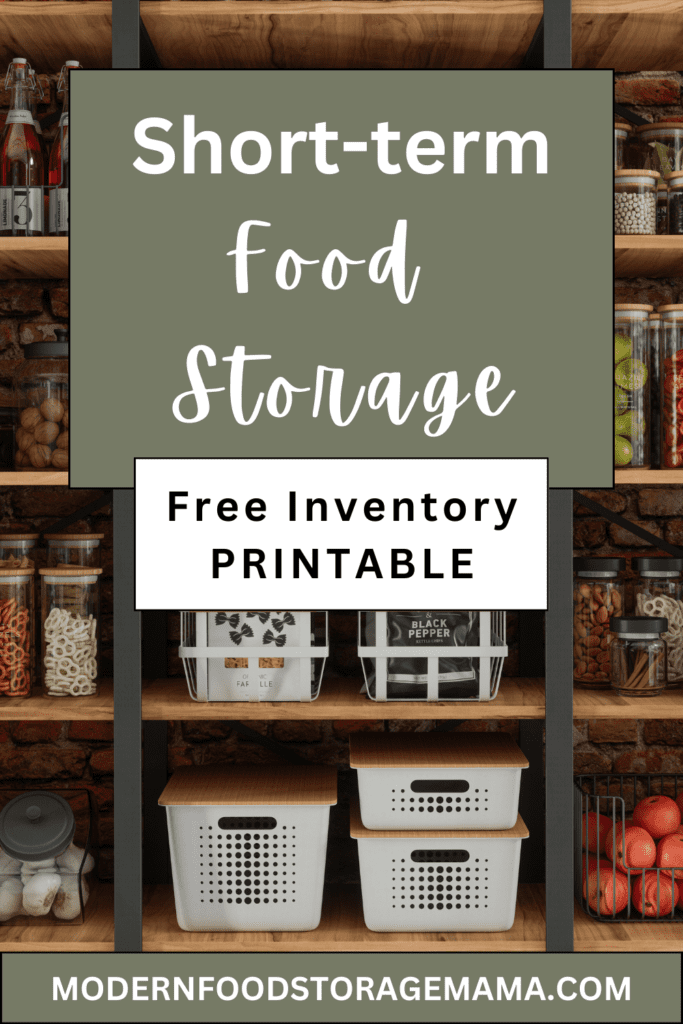 It may not seem like it, but you already have food storage in your home! Food storage is simply the practice of keeping food to consume later. Food storage includes food in your fridge, freezer, pantry, and long-term food storage stockpile.
Let's Get Your Food Organized!
I love organizing; it makes me happy! It isn't easy to get organized and even harder to stay organized, especially if you have kids at home. This process doesn't have to be perfect. The purpose of taking a food inventory is to help you save money and to build up your food storage stockpile.
To help you, I have created FREE food inventory printables to download and use while you work on this project.
Download Inventory Printables Here:
Fridge Inventory, Freezer Inventory, and Pantry Inventory
*If you have a need for different titles for your inventory sheets, contact me via Instagram @foodstoragemama and I will edit them for you at no cost!
Great! You've taken the first step by downloading the free food inventory printables.
Now it's time to begin your inventory! It's time to start going through your foods, writing down your list, and organizing what you have.
Inventorying your food is critical when it comes to being prepared for emergencies. Taking an inventory helps us know what we have on hand, what foods need to be rotated and used up, and what we need to buy.
Follow these simple steps to inventory your food:
*Important note: You don't have to complete all these tasks at once; you can break the list down and tackle each step one day at a time.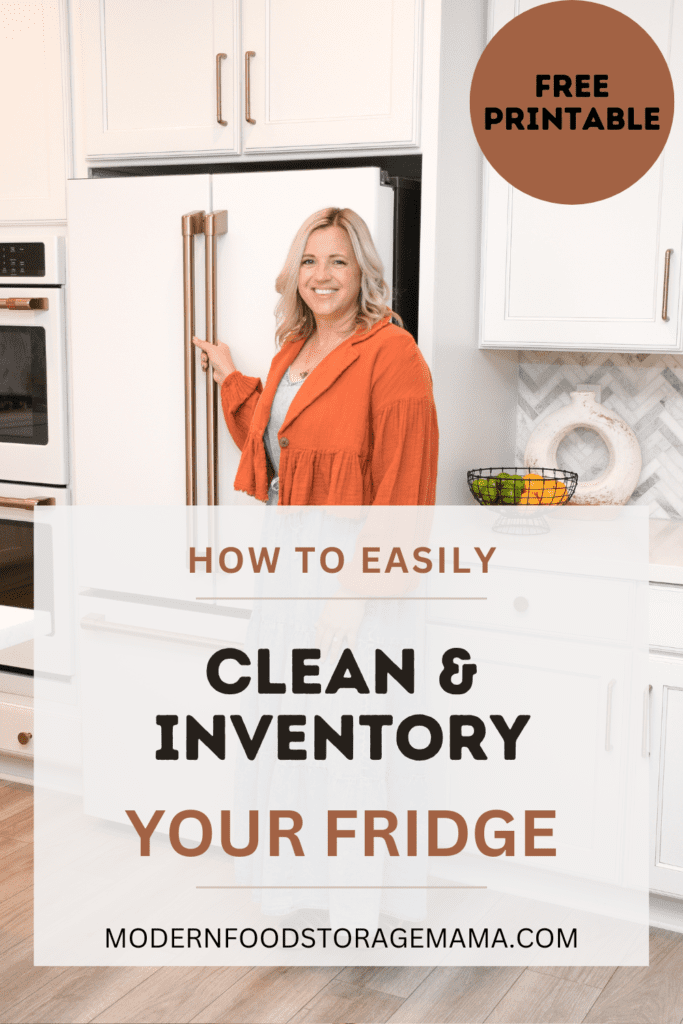 Step One: Clean & Inventory Your Fridge
Keeping your fridge organized will help ensure the food you buy stays fresh and gets eaten.
Start by emptying your fridge.
Take it all out; we want to clean the fridge shelves, drawers, and walls! Removing all of your food will allow you to clean the entire interior.
You can use warm water and vinegar to clean your fridge. You can also use cleaning products, but remember that harsh chemicals could leave residues and contaminate your food.
Once you have cleaned your fridge, go through your condiments, and wipe down the jars and containers. Throw out any food that is expired.
Place the most perishable items on a specific shelf; this will remind you to use these foods as soon as possible.
You can keep your fridge more organized by grouping similar foods.
Here is a LIST of my favorite budget-friendly fridge organization supplies!
*Important note:
Inventorying every food item in your fridge can be challenging, especially if your family consumes fresh foods quickly. With this Fridge Inventory list, I suggest only taking an inventory of foods you know will be in your fridge for at least a few weeks. To use your fresh foods more effectively and reduce the number of foods that go to waste (keep in mind, when we throw away food, we throw money in the trash can- eeeeek!) I recommend utilizing my FREE MEAL PLANNING LISTS. Creating a meal plan will help you make the most of the foods you already have.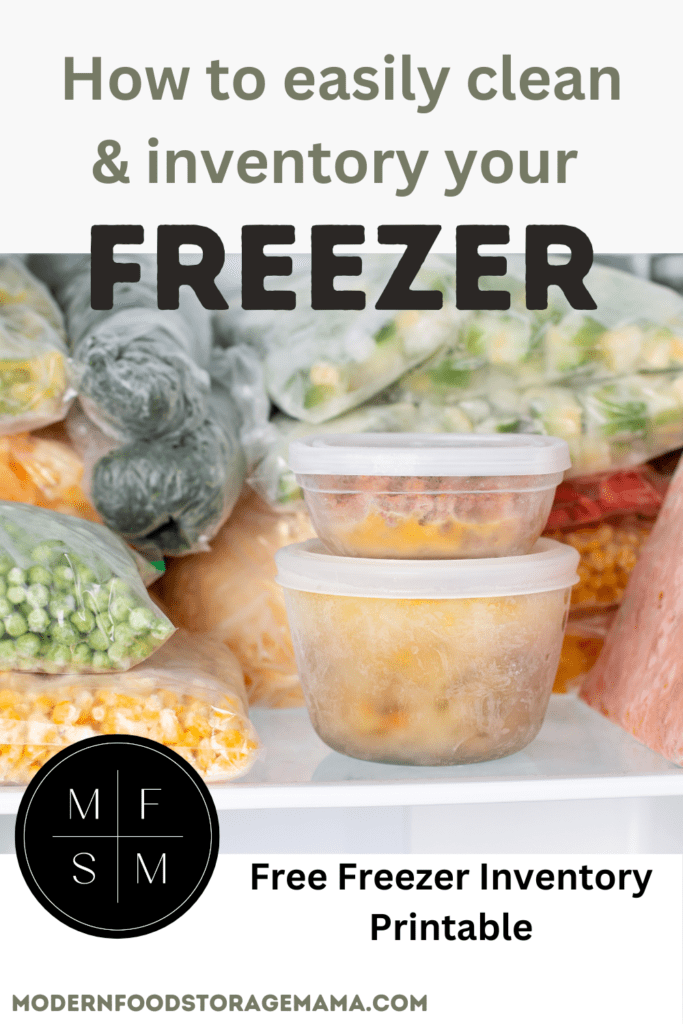 Step Two: Clean & Inventory Your Freezer
Whether you have a standalone freezer or one attached to your refrigerator, it is important to keep your freezer clean.
*If you are cleaning out a standalone freezer and you want to de-ice the freezer, make sure you remove all of the food from your freezer (put the food into coolers) and unplug your freezer.
Start cleaning out your freezer by discarding expired items or showing signs of freezer burn.
You can scrap the ice off your freezer using a car snow scrapper (this is how my husband does it).
Use a mixture of water and vinegar to wipe down the interior. Pay attention to areas that might be extra sticky.
Consider investing in clear plastic bins to organize the foods in your freezer. You could also use plastic grocery bags to separate the foods into categories.
Group similar foods (e.g., meats, vegetables, frozen dinners) and label the bags/bins accordingly.
When you put the foods back into the freezer, leave a little space between items to allow air circulation.
Lastly, complete the Freezer Inventory list to document all the items in your freezer. Once your list is complete, you can keep the inventory list near the freezer or in a transparent page protector inside the freezer.
Freezer foods cut back on waste and help us to save money! I rely heavily on the foods in my freezers. By following these simple tips, you can ensure that your freezer foods stay fresh and organized.
Keeping all the foods in your freezer organized can sometimes be a pain. Here is a LIST of organization products you may find helpful with your freezer organization.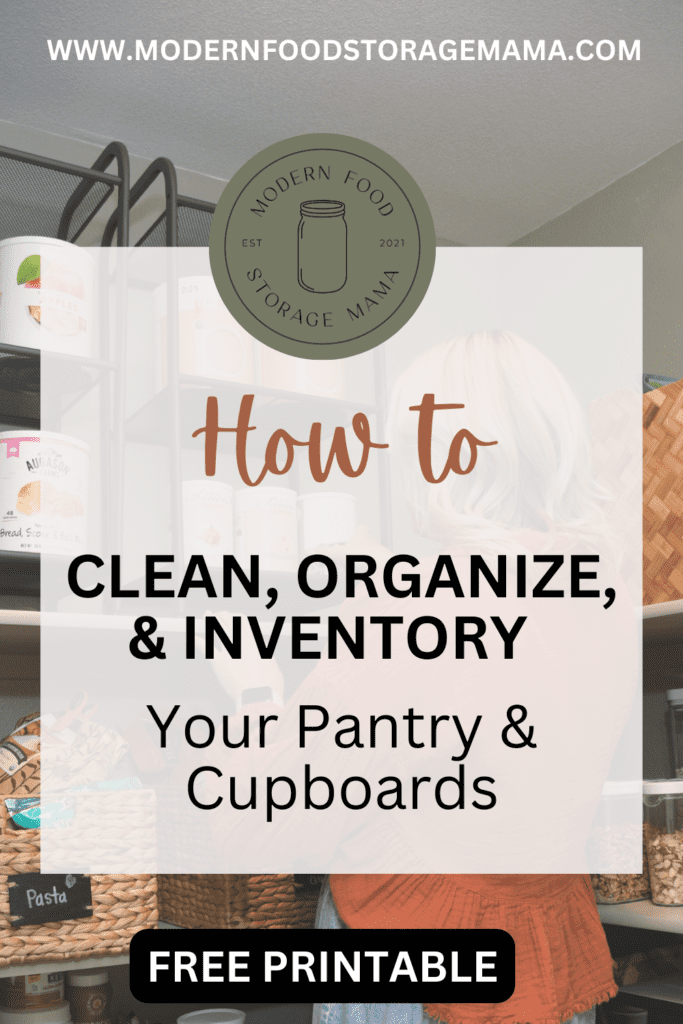 Step Three: Clean & Inventory Your Pantry/Cupboards
Organizing your food pantry (or cupboards) is incredibly helpful if you would like to save money on groceries and work on building up your short-term food storage supply!
Start by removing all of the food from your pantry and kitchen cupboards.
Check the expiration dates on all foods and discard any that are no longer safe to eat.
*Note: some foods, especially canned foods, can last past expiration dates. Be cautious about which foods you keep past their expiration dates, and do your research!
Group similar items together (e.g., canned goods, snacks, baking supplies, etc.)
To help you keep your foods organized, consider investing in baskets or plastic bins; you can find affordable options at dollar stores or even use small boxes to organize your food into categories.
Wipe down your shelves and surfaces with a damp cloth and let these areas dry before placing food back on the shelves.
Regularly inventorying the food in your pantry and cupboards will help you stay organized, rotate and eat your food, and be mindful of the foods your family uses up the fastest.
I am a sucker for a clean and organized pantry, although I will be the first to admit that my pantry can go from organized to chaotic in just a few days. I love to use baskets, bins, and labels to keep things as orderly as possible. Having a specific spot for things helps to keep things more put together.
Here is a LIST of some of my favorite pantry-organizing supplies!
Let me know how you do with this project!
I hope you found this article and my free printables helpful! I would love to hear back if you have taken the time to inventory the food in your home.
You can contact me via Instagram @foodstoragemama.
Also, I am always open to input and suggestions; please let me know what type of resources you are looking for regarding food storage, pantry stockpiling, grocery budgeting, etc.
While you are on a roll with your food organization, you will also find THIS article (& included free printables) helpful!
So happy to have you here on modernfoodstoragemama.com!
xoxo,
Brittany