If you would like to add a copy of this recipe to your FOOD STORAGE BINDER you can download a FREE PRINTABLE of the recipe, HERE! In this article you will learn more about how to store the ingredients needed to make this recipe for long-term food storage.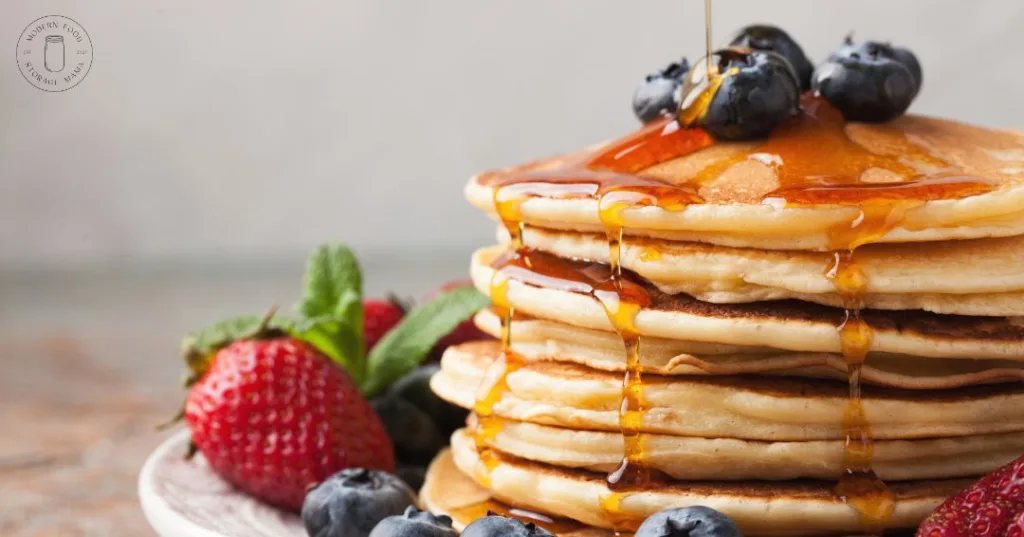 Have you ever tried homemade buttermilk syrup? You need to; it's delicious! And the best part is that you can make it using long-term food storage ingredients.
Here's a fun fact: Did you know that powdered buttermilk can be used for baking and any recipe that requires buttermilk? We love making buttermilk pancakes at my house, and we especially adore this buttermilk syrup recipe! No more spoiled buttermilk for us.
Now, let's talk about the ingredients needed to make this fantastic Buttermilk Syrup recipe and their shelf life.
Powdered Buttermilk:
Powdered Buttermilk, A Convenient and Shelf-Stable Pantry Staple
Here's a kitchen hack: did you know you can purchase powdered buttermilk? I've been using it for years with excellent results. The shelf life of powdered buttermilk is approximately 12 months, but after opening, store it in the refrigerator to extend its lifespan to 24 months. It's an excellent pantry staple to have on hand for all your baking needs.
Maximizing the Shelf-Life of Your Powdered Buttermilk
Here's an excellent tip for keeping your powdered buttermilk fresh and storing extra for long-term use: Try keeping your buttermilk powder in a mylar bag with an oxygen absorber. This method will help you keep this ingredient shelf-stable for 5-10 years, ensuring that it lasts longer and remains fresh.
Butter:
The Benefits of Butter Powder for Long-Term Food Storage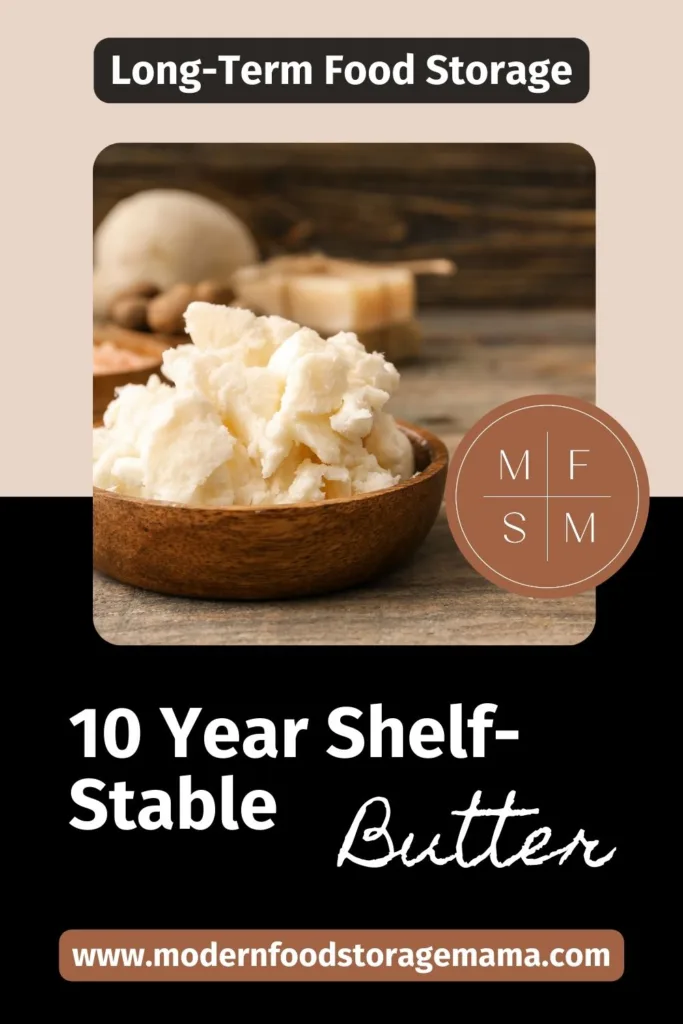 Butter Powder is a versatile ingredient perfect for long-term food storage for all cooking and baking needs. You can purchase butter in long-term food storage options with a ten-year shelf-life. If you plan on using powdered butter for your cooking or baking needs, follow the can's instructions to reconstitute it correctly.
Sugar:
The Amazing Shelf Life of Sugar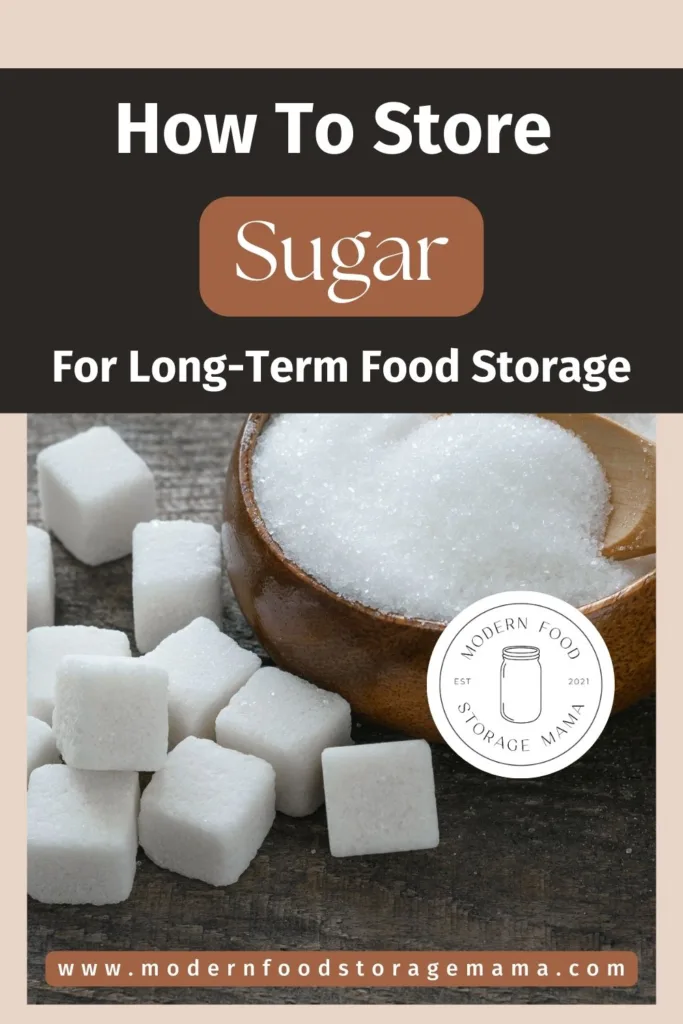 It may sound unbelievable, but sugar has an indefinite shelf life if stored correctly. Its resistance to microbial growth is what makes it possible. Proper storage is critical to ensure your sugar stays fresh and never goes bad. Consider buying commercially packaged long-term sugar or storing it in a mylar bag with an oxygen absorber.
Vanilla:
Facts About Vanilla Extract Shelf Life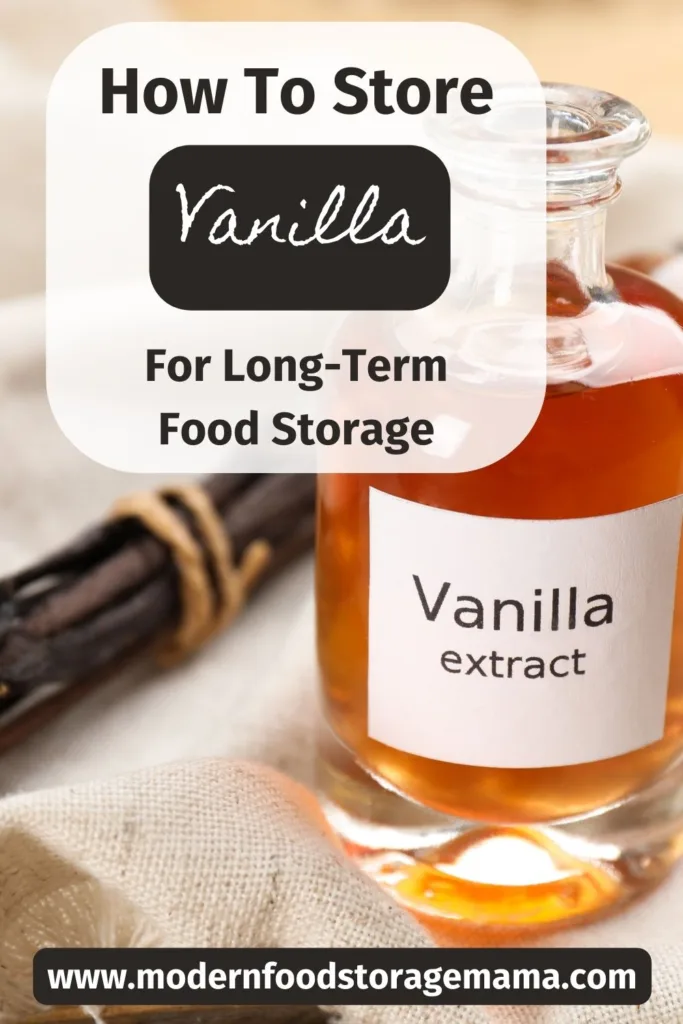 Do you know how long vanilla extract lasts? Properly stored vanilla extract can last indefinitely; however, its flavor and aroma are best within five years of purchase. It is important to note that refrigeration or freezing is unnecessary, even after opening.
Baking Soda:
Making the Most of Your Baking Soda: Its Shelf Life and Potency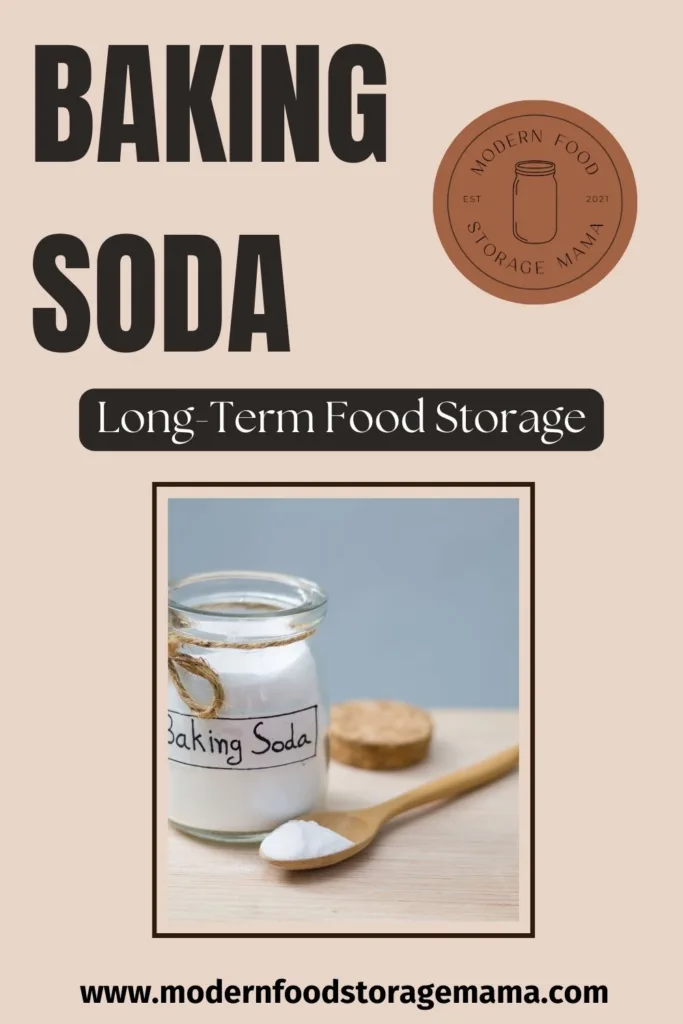 Did you realize that baking soda, despite having an expiration date, does not spoil? Rather, its strength decreases over time. Baking soda is a highly versatile product with many practical applications. It is a necessary item for food storage and emergency preparedness. When purchased from a store, baking soda has roughly three years of shelf life. To increase its longevity, you can store baking soda in a mylar bag with an oxygen absorber, then place it in an airtight container.
How to Check the Potency of Your Baking Soda
Mix your baking soda with warm water or pure lemon juice to see if it is still effective. If it bubbles up, it is still potent and ready for use.
It's time to make this delicious Buttermilk Syrup Recipe! This recipe is so easy to make; you won't believe how simple and delicious it is. I promise this recipe is a crowd-pleaser.
If you would like to add a copy of this recipe to your FOOD STORAGE BINDER you can download a FREE PRINTABLE of the recipe, HERE!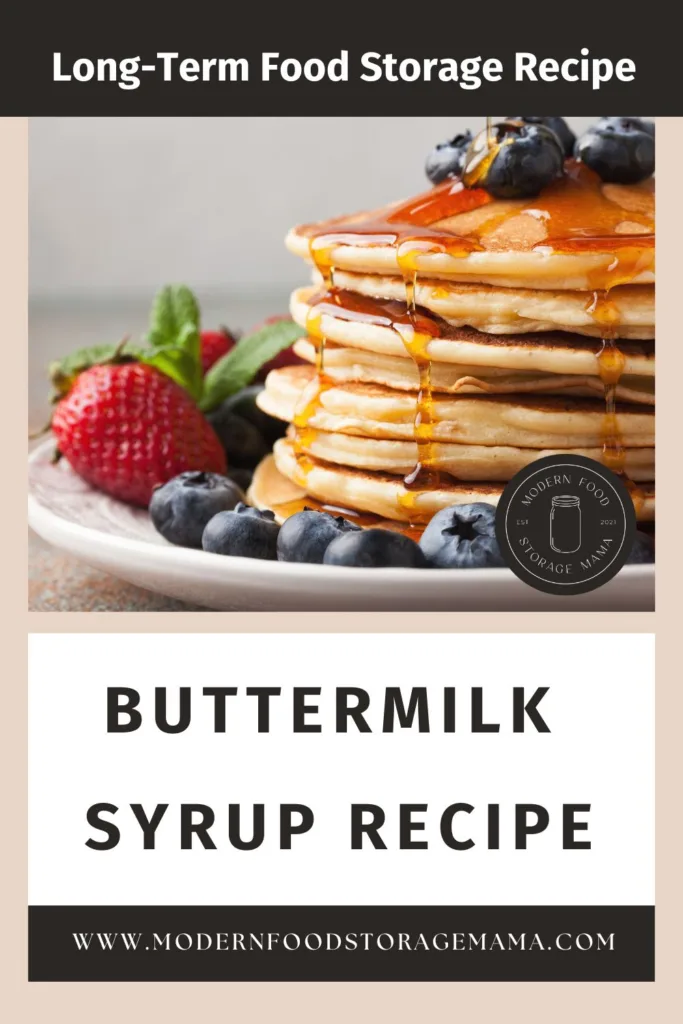 Buttermilk Syrup Food Storage Recipe
Ingredients
1/2

cup

Butter

1/2

cup

Buttermilk

3/4

cup

Sugar

1

tbsp

Vanilla

1

tbsp

Baking Soda
Instructions
Melt butter in a large non-stick pan over medium heat.

Mix in the buttermilk (prepare the powdered buttermilk by adding the correct amount of water as instructed on the container).

Add sugar to the mixture.

Boil for 60 seconds and remove the pan from heat.

Add vanilla and baking soda to the mixture, and whisk the ingredients together. Be aware that the mixture will bubble and expand rapidly once you add the baking soda, so watch it closely.

Keep whisking the mixture until the bubbles dissipate. The syrup will be stickier, similar to caramel.

Pour the syrup over pancakes, waffles, or other dishes, and enjoy!
If you are looking for more long-term food storage ideas you will enjoy these posts:
Long-Term Food Storage Breakfast Recipes/Ideas
Food Storage Dinner Recipes/Ideas
What Foods Should Go In a 72-Hour Kit
Shelf-stable Foods for Emergencies
Food Storage Staples For Your Pantry
Thank you for visiting modernfoodstoragemama.com, I hope you will explore my site and enjoy the other helpful resources here. I would love to hear any feedback you have and if you tried out this Buttermilk Syrup Recipe.
You can find me on Instagram @foodstoragemama!
xoxo,
Brittany